Chord-O-Mat
Author:

•

Published on:

•

•

Edited:

Category:
Chord-O-Mat 3 is a max for live chord library and trigger device for ableton live.
it's designed to have quick access to the chords in a scale, to explore chords, make chord progressions and play live.
with the Instant Scale devices you're able to make harmony changes over your whole live project.
user manual
add Chord-O-Mat
After purchasing the Device an Account is created and you have to reset your password to have access to your Devices. Please be sure you use an valid mailadress.
If you have pruchased Chord-O-Mat already, please log into your user Account to Download it again.
what is Chord-O-Mat
Chord-O-Mat 3 is an advanced composition tool and Chord Generator if you work with Ableton Live.
It helps you to create chord progressions, melodies or just give you inspiration if you stuck in creativity.
Modifiing chords by adding octaves, transposing, chord inversions and strumming is also possible.
Chord-O-Mat 3 makes creating chord progressions fun and easy with single-note presses and a scale correction to stay always in the right key whatever you play.
features
more than 40 scales
all scales from push 1 + 2
scale collection from Tobias Hunke.
shows all chords from the selected scale.
automatically maps all chords to your keyboard, so you're able to trigger a chord with one key
create custom chord sets
make chord progressions with your midiclips.
clear user interface
strumming
octave designer to add or remove notes from a chord
integration of push 1 & push 2- -
MPE Support (Only the Instant Scale Device which comes with Chord-O-Mat 3)
make your Chord Selection
Chords follow the Root Note
re-route the Midi Output
Instant Scale Device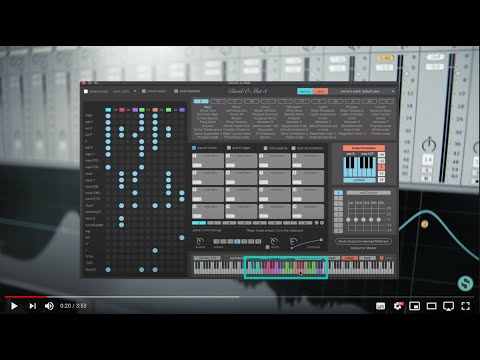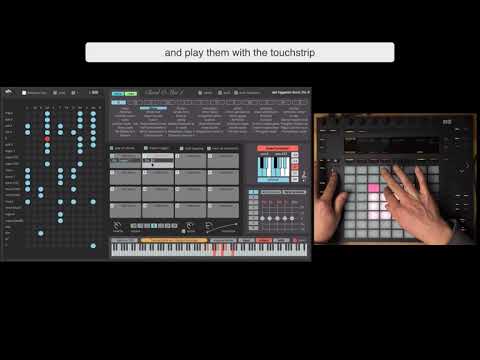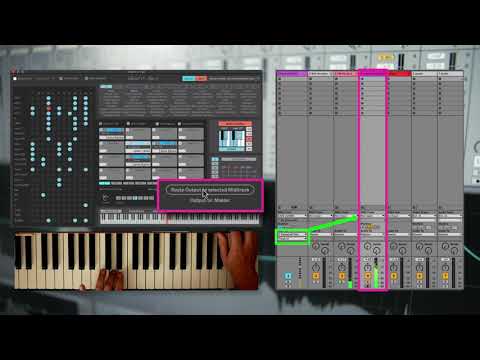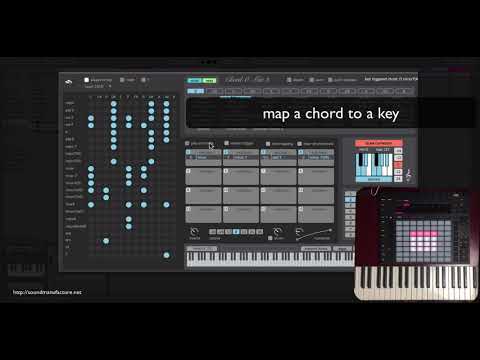 System Requirements
Ableton Live Suite 9/10/11 with Max for Live 8.1 / Ableton Live Standart with an Max for Live License.
please note: Chord-O-Mat 3 works with Ableton Push 1 and 2. Push 3 is not supported
To install Max for Live Devices please read the FAQ
Share